The Shillim valley is far removed from the dissonance of city life. Nuzzled in a cocooned valley of the Western Ghats, it securely lies in the forested carpet of the wild. However, even amidst this secure setting, the area is also subject to deforestation, slash and burn activities, cattle grazing and random commercial developments.
Some of its mountain slopes have been excessively damaged, and while the Western Ghats region receives the full vigour of the southwest monsoons, it results in severe soil erosion. The conservation work carried out by the Shillim Institute is done in partnership with Oikos For Ecological Services, Pune.
The mission of the conservation programme is to conserve the natural and cultural heritage of the Western Ghats and engage the region in the global discussion on sustainability.
To promote native plants, prevent soil erosion and increase groundwater levels, the Institute has planned various conservation activities that include: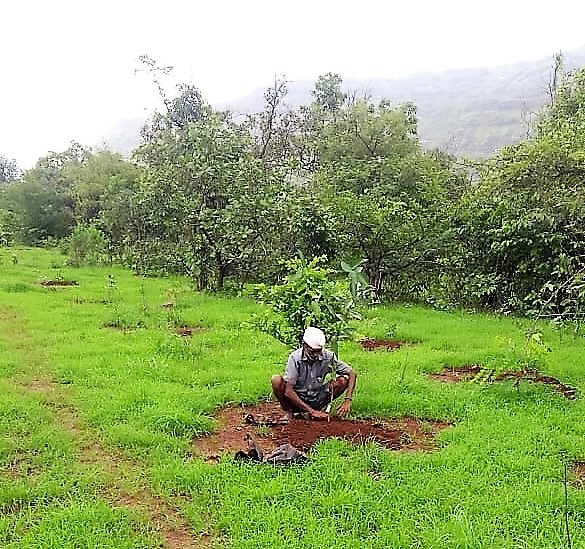 a) Tree plantations – native and endemic saplings plantations with fence protection.
b) Watershed structures – gully plugs, stone bunds, percolation ponds, stone lines.
c) Moisture conservation – percolation ponds, the natural growth of grass, plantations.
d) Vegetation management – local seed dispersal in open lands, plantation of hardy trees.
e) Habitat development – stone, log, bush – pilings, perches, and hedge creations.
The conservation programme is supported by the Forest Guard Programme. Started in 1999 with the intention to empower local communities with livelihood opportunities and raise ecological awareness through an integrated approach, the programme is now a community that continues to safeguard the 2000-acre forest property.