The Shillim Institute, a private, not-for-profit educational facility in the Western Ghats of India is dedicated to conservation, sustainable development and healing. It seeks to understand the relationship between human civilisation and ecology and provides programs to translate that knowledge for use by academics, businesses and policymakers alike. The Institute moves beyond the traditional, "environmental" view of sustainability and recognises equally the roles of the arts, economics, culture, and faith in nurturing sustainable communities. The Shillim Institute is a platform for knowledge and action, a forum for people to discuss ideas and life works, a gathering place to share information and solve problems, and a centre of cultural exchange.
Located in the Western Ghats, The Shillim Institute safeguards approximately 2000 acres of land in the Northern region of this mountain range declared a UNESCO World Heritage Site and a biodiversity conservation hotspot.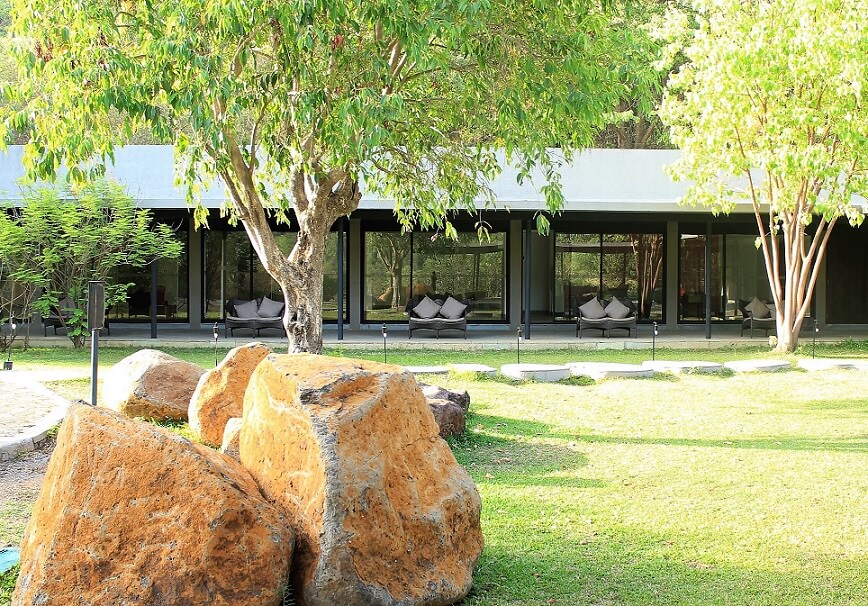 The major initiatives of the Institute are Research, Projects, and Events. Under each initiative, the Institute conducts various programmes on Ecology, Sustainability, Conservation, Community, Wellness and Policy by partnering with various academic organisations, civil societies and government agencies. The Institute is sited at the heart of the Shillim Retreat, which rethinks the concept of eco-tourism, integrating into the fabric of the retreat the life and culture of the people who have for many years lived and farmed there. The institute is an extension of the village of Bodchilwadi, a rural farming community.
The Shillim Institute has no identical precedent. It dovetails with the ecological conservation, hospitality, recreational and relaxation programmes of the Shillim Retreat in a way very few learning centres do.  People who come to participate in Institute sessions stay at the retreat; visitors to the retreat who are not pre-enrolled in sessions can take advantage of Institute offerings, from practical instruction in local crafts and art to concerts, lectures, exhibits, and demonstrations.
The Institute provides the space and opportunity for people to bring their ideas and life work to a common forum, in a setting that is at once awe-inspiring and serene. The Shillim Institute is a place where people come to exchange ideas and solve problems together, rather than a conventional institution where students come to listen and be taught. At Shillim, everyone is a teacher, and everyone is a learner.