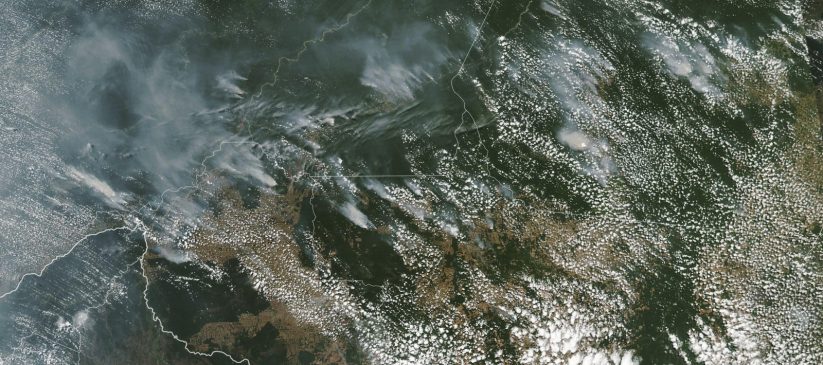 Fires in Brazil's Amazon rainforest are proliferating at an alarming rate. That's the gist of an announcement this week by the country's National Institute for Space Research, or INPE. According to the agency, there have been 74,155 fires in Brazil so far this year — most of which erupted in the Amazon. That represents an astonishing leap of more than 80% over last year and by far the most that the agency has recorded since it began compiling this data in 2013.
About half those fires, or nearly 36,000 of them, have ignited in just the past month. That's nearly as many as in all of 2018. Smoke from the fires has darkened the skies over major Brazilian cities, such as São Paulo.
Brazilian President Jair Bolsonaro has signaled unconcern about the situation. The far-right leader, who took office in January, has repeatedly lambasted Brazil's environmental regulations as an impediment to economic development, and under his tenure environmental agencies have seen diminished staff and funding. That includes INPE itself, whose leader, Ricardo Magnus Osório Galvão, was canned this month because — according to Galvão — he questioned how Bolsonaro was using his agency's data.